Nova Scotia
Chinese Culture & Art Club
Our manager Zhang Jing received an urgent letter of from the organizer of the Liverpool 2018 Theater Festival In October. The Chinese professional team that was originally invited to participate in the closing ceremony of the festival was unable to participate in the performance due to problems with the visa to Canada! This unexpected new hit organizing committee of the festival like a thunder storm.  The advertisements for the closing activities of the festiva...
Read Full Post »
NSCCAC 2018 Summer performances. 1. June 23rd, Liver Pool, South shore multi-cultural festival 2. July 1, Pier 21, Canada Day multi-culture Event 3. July 1 Super Store Parking Lot, Canada 151 national synchronizing drumming celebration 4. July 7, Manulife Dragon Boat Festival Opening ceremony 5. July 22, Darmouth Alderney Landing NovaFest closing ceramony 6. August 18th, Culture fesival 7. Sep 22, China Festival Halifax Our Programs 2018 Summer 1. Drumming: China Dragon 2. Solo ...
Read Full Post »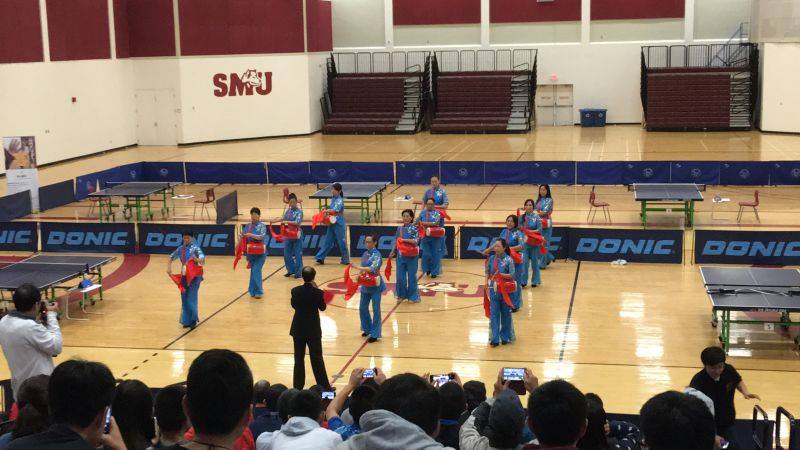 On Oct 23, NSCCAC Drum team cheered for the Halifax Table Tennis Openning in St. Mary's University Gym.  More than 20 teams from Nova Scotia participated this event.
During the 2016 Chinese New Year, NSCCAC has put on  9 performances to a variety of Chinese Groups. The performances have received great feedback from the audience.  The performance in Casino for the Chinese Society has been rated as the best performance for their events in the past many years and His Honour also sent congratulations to the society for this success of the event.
Please view the photo galary of snap shots of the w...
Read Full Post »
Introduction of CCAC has been posted on Page 12 of Halifax Magazine March 2014 issue. The capture of the post can be found in the Photo Gallery.
NSCACC will be attending the performance of Supper NOVA on this coming Saturday, November 2nd.
program includes:
1. folk instrument ensemble "Clouds Chasing the Moon.
2. dance: "Red Inn"
3. Choir: "Red River Valley" and "Female Consorted Prince".
华艺于11月2日周期六参加Supper Nova的表&...
Read Full Post »
华艺于10月18日应圣玛丽大学孔子学府邀请,参加他们的聚会演出。

曲目包括:
1. 古筝独奏《战台风》
2. 二胡与竹笛联合演奏。《洪湖水浪û...
Read Full Post »
/